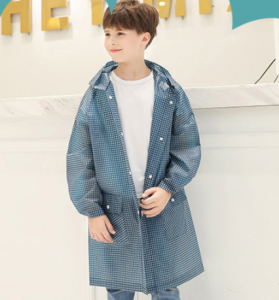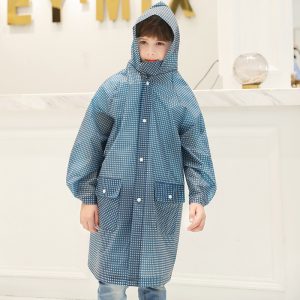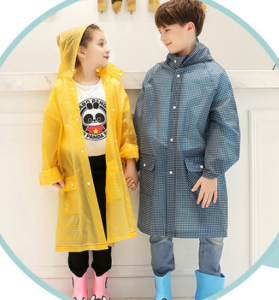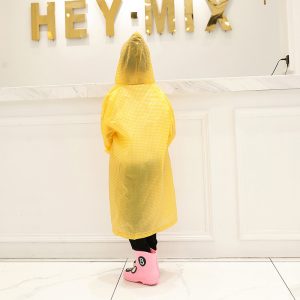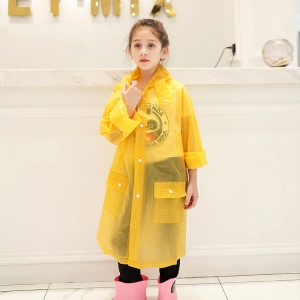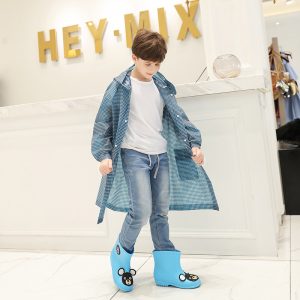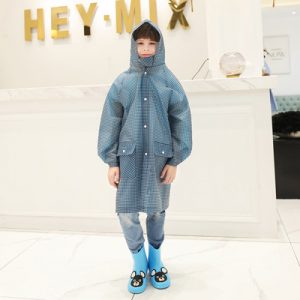 | | |
| --- | --- |
| Product Type | Kids raincoat |
| Product Size | S m l xl xxl xxxl |
| Product Weight | |
| Material | Eva |
| Color | Transparent,. blue, green, black, red.. custom any color |
| Gender | BOYS, Chlidren, Girls, Men, Women, Universal, Unisex |
| Size | S m l xl xxl xxxl |
| Color | Black or customized |
| Logo | Toprise or customized |
| Design | Support custom design |
| Packing | 1pcs per bag, 50pcs per big carton box |
| MOQ | sample 1PC , support customized logo for 50 PCS |
| Payment Terms | Paypal . TT. Trade Assurance |
| Feature | Protect your health and care for your soul. Tough and wear-resistant, soft and skin-friendly, good waterproof, comfortable and breathable |
Purchase and maintenance of children's raincoats
Most of the children's raincoat packaging has a comparison table for choosing the size of the raincoat by height. However, because the children's raincoats manufactured by the children's raincoat manufacturers on the market are of different sizes, it is not recommended for consumers to directly measure the size of the previous child's raincoat. Buying raincoats for children of different brands is prone to errors.
It's best to try on children's raincoats, but usually you can't try on children's raincoats in shopping malls. It is recommended that people wear size M and size L children's raincoats in normal clothes. By analogy, the protection will be better, even if you wear more winter clothes. Available.
Children's raincoat maintenance
Pay attention to the splash layer
The maintenance part is mainly for children's raincoats made of nylon and polyvinyl chloride. The surface of the new children's raincoat has a water-splashing coating, which allows rainwater to form drops on the children's raincoat, shortening the drying time. To protect the water-splashing coating, it can only be wiped and dried or rinsed with clean water. However, after using it for more than 10 times, the water-splashing coating will naturally fall off due to rain washing. At this time, it can be maintained with other methods.