Introduction of bicycle raincoat

Bicycle raincoats generally refer to rain-proof clothing made of waterproof fabric for cycling use. Waterproof fabrics suitable for bicycle raincoats include tape, tarpaulin, and plastic film. Modern waterproof fabrics for bicycle raincoats pay attention to breathability, commonly used such as special nylon and Gore-Tex. Breathable bicycle raincoats are beneficial for people to evaporate hot and humid moisture from the bicycle raincoats when wearing rainproof, and increase their comfort.
Applicable items
Fishing, hiking, camping, climbing, traveling, picnic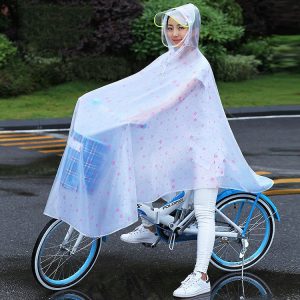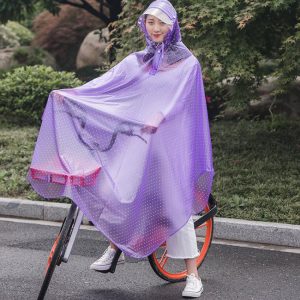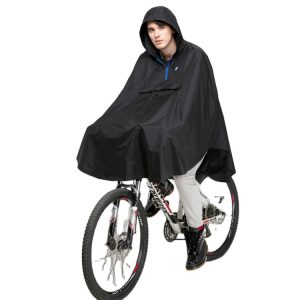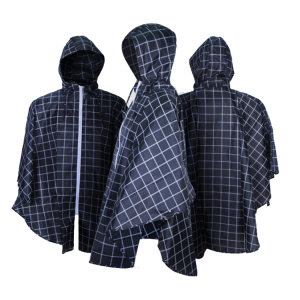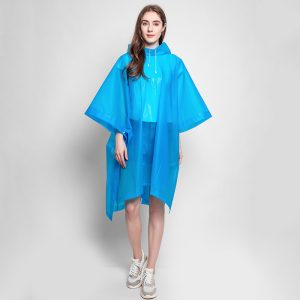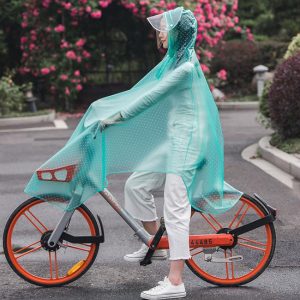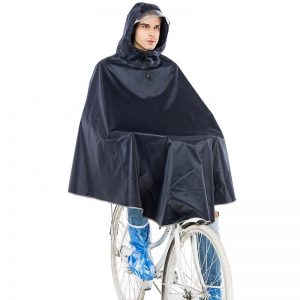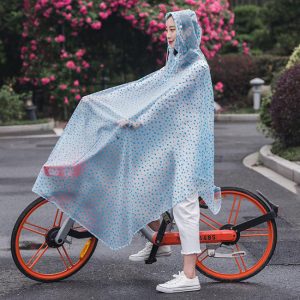 What raincoat is good for riding a bicycle on a rainy day

1. Bright red, bright yellow, orange, etc., the recognition degree is much higher on a dim rainy day, which increases the safety.
2. You can also choose a raincoat with a fluorescent warning strip. This fluorescent warning strip will show obvious fluorescence when there is weak light at night, which is enough to remind pedestrians and vehicles to pay attention.
3. You can also wear a raincoat with eye-catching text to improve recognition.
4. You can wear raincoats with waterproof and windproof functions, which can make you less dangerous during riding.