The weather in spring and summer is changeable, and going out on rainy days is a very troublesome thing. Even if you have an umbrella, sometimes you will get wet in the wind and rain. Therefore, it is more comfortable and convenient to buy a raincoat on rainy days. The materials of raincoats are roughly divided into four categories, with different materials and different prices. Consumers can choose according to the actual situation:
1)Made of polyvinyl chloride (PVC):
the jelly semi-transparent plastic raincoat that is often seen outside, this raincoat is cheap but easy to break.
2)Made of nylon and polyvinyl chloride:
the inner surface of nylon fabric is coated with a layer of PVC waterproof layer. The price is moderate and it is not easy to be damaged. It is now the main material for raincoats.
3)Use waterproof and breathable cloth as the material:
the inner surface of the cloth is coated with a layer of waterproof and breathable paint, like raincoats commonly used by police and mountain climbers. Its waterproof and breathable layer has 1 billion micropores per inch square. These micropores allow Gas molecules pass, but larger water molecules cannot pass through, so it can achieve waterproof and breathable effect. The disadvantage of waterproof and moisture-permeable cloth is that it is more expensive.
4)Using Oxford cloth as the material:
a fabric made of cotton or polyester through a specific weaving method, easy to wash and dry, soft to the touch, good moisture absorption, soft color, soft and breathable, comfortable to wear, but not wear-resistant.
Please kindly see four types material of raincoat for your view.
polyvinyl chloride raincoat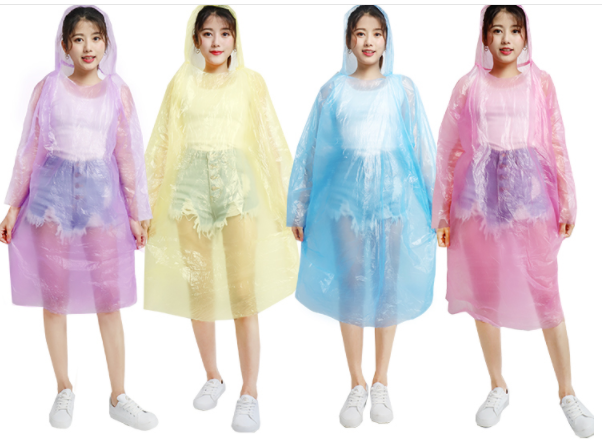 nylon and polyvinyl chloride raincoat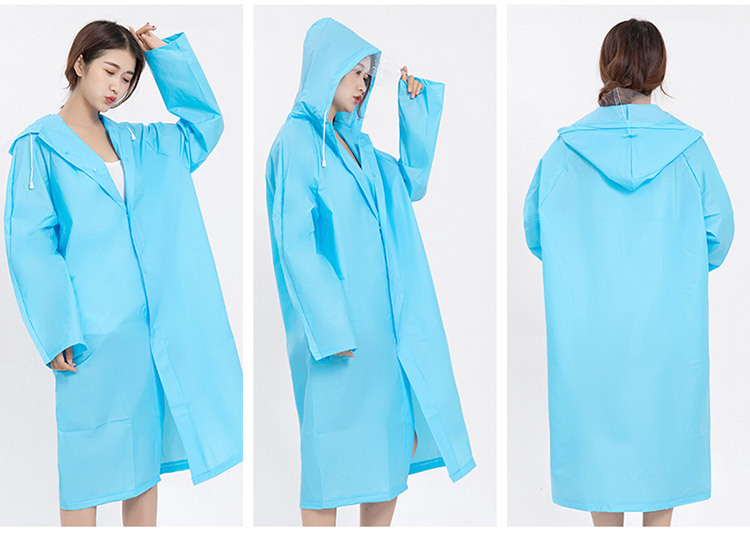 waterproof and breathable cloth raincaot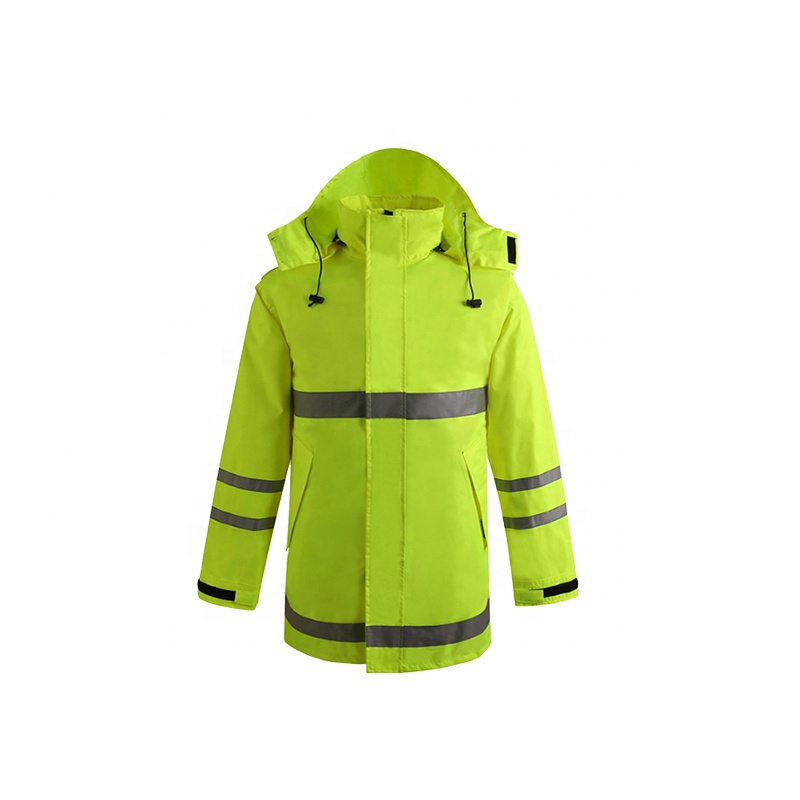 Oxford cloth raincoat