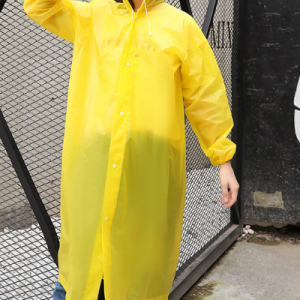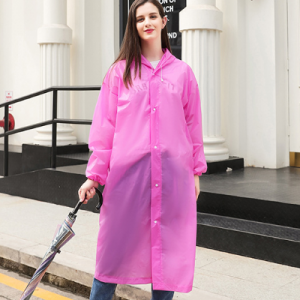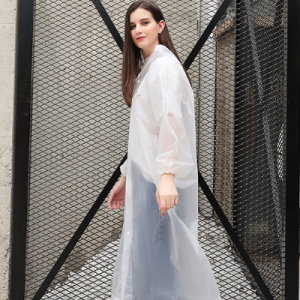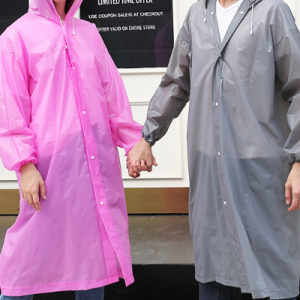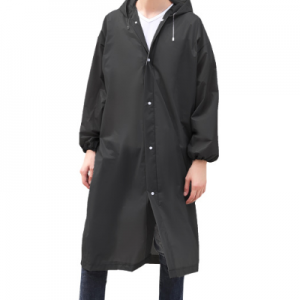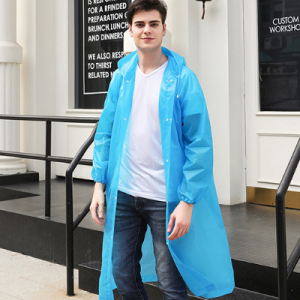 | | |
| --- | --- |
| Product Type | Adult raincoat |
| Product Size | S l xl |
| Product Weight | 150g |
| Material | Eva |
| Color | Transparent,. blue, green, black, red.. custom any color |
| Gender | BOYS, Chlidren, Girls, Men, Women, Universal, Unisex |
| Size | S l xl |
| Color | Black or customized |
| Logo | Toprise or customized |
| Design | Support custom design |
| Packing | 1pcs per bag, 50pcs per big carton box |
| MOQ | sample 1PC , support customized logo for 50 PCS |
| Payment Terms | Paypal . TT. Trade Assurance |
| Feature | Thick fabric, double waterproof design, thick hat rope design, various colors, safe and odorless. |
How to wash adult raincoat
The cleaning method of adult raincoats, it is best to wipe them with a dry cloth and then dry them naturally. Do not use clothes dryers. Do not expose adult raincoats directly to the hot sun. As a result, the waterproof layer of the raincoat will often blisters and detach and lose its waterproof effect.
.Do not rub when washing adult raincoats, as this will separate the polyvinyl chloride and nylon cloth, causing air to infiltrate and foam. If the surface of the adult raincoat is dirty, wipe it with a damp cloth. Do not use washing powder, bleach or alkaline if the water-splash coating is still in place. Strong soap.
Waterproof fabrics suitable for adult raincoats include tape, tarpaulin, and plastic film. Breathable adult raincoats facilitate the release of hot and humid water vapor from the raincoat when wearing raincoats, increasing its comfort.