With the widespread use of raincoats, the types of raincoats are gradually increasing. Below we will share some brief analysis on the types and characteristics of raincoats. The main styles of raincoats are: cloak, split, one-piece, double-riding raincoat, etc., which need to meet the different needs of outdoor athletes and apply to different sports environments.
Cape raincoat:
The windbreaker raincoat is also commonly known as Peter Pan and the cape raincoat. The characteristic of the windbreaker raincoat is that it is easy to use and fast to wear.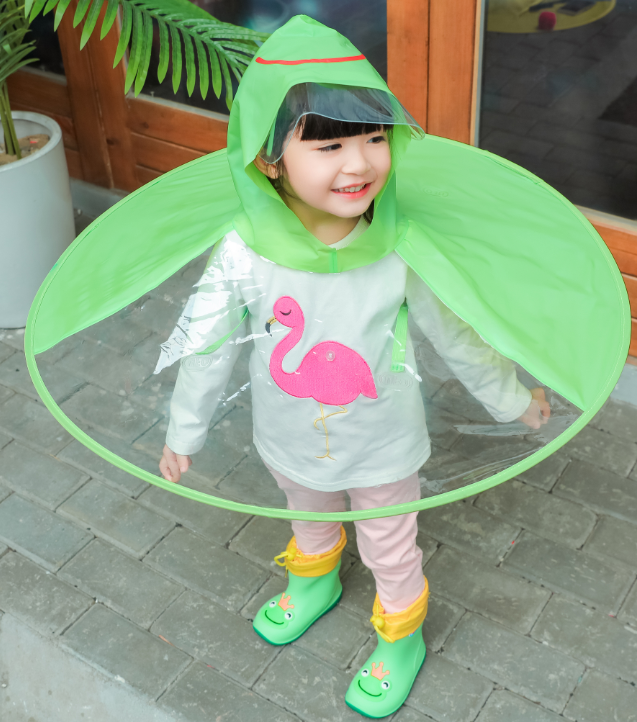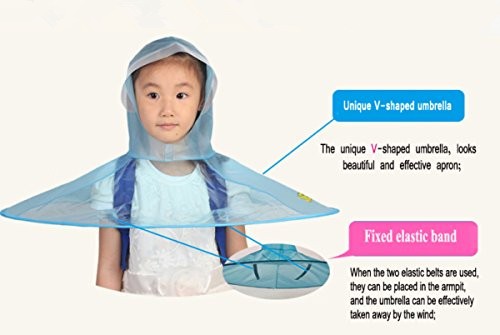 One-piece raincoat:
One-piece raincoat is generally composed of large raincoat, small raincoat, even cloth, zipper, front zipper, and back zipper. The one-piece raincoat is a rain-proof clothing made of waterproof fabric with double-sided PVC coating. Waterproof fabrics suitable for one-piece raincoats include tape, tarpaulin, and plastic film. Modern raincoat waterproof fabric pays attention to breathability, commonly used such as special nylon and Gore-Tex. The breathable one-piece raincoat is good for the damp and hot water vapor to escape from the raincoat when wearing rainproof, which increases the comfort.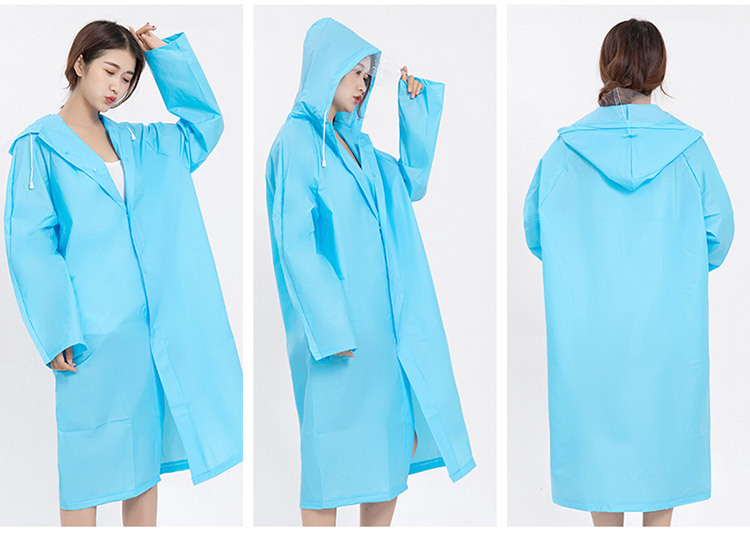 Split raincoat:
The split raincoat is not hot, it is very convenient to wear and take off, but the waterproof is not as good as the one-piece.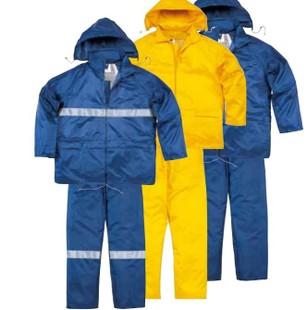 Double raincoat for riding:
the raincoat is designed with zippers on the sleeve structure, which makes it easier to put on and take off on the basis of conforming to the human body structure and arm comfort; the double raincoat can be split into a single raincoat. The situation can be separated quickly, so that the safety factor of the rider has been improved; in the design, the concealed buckle will be used to make up for the integrity and practicality of the raincoat in the single state, so that the raincoat is also well protected when it is split into a single state. Effect; harmonious color matching can not only improve the viewing, but also ensure that the rider can be more easily observed in the case of low visibility, thereby improving safety. Therefore, fluorescent yellow, fluorescent red or vibrant orange are more used, and the convenience is also required. Carry and store.