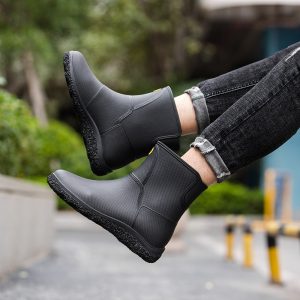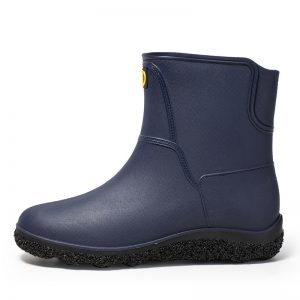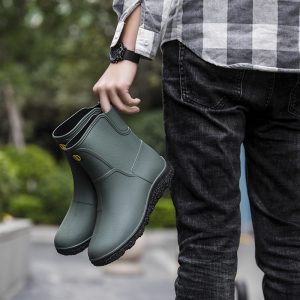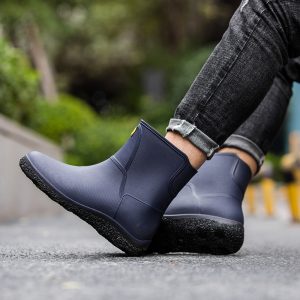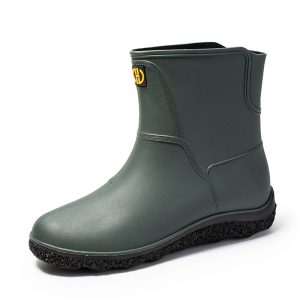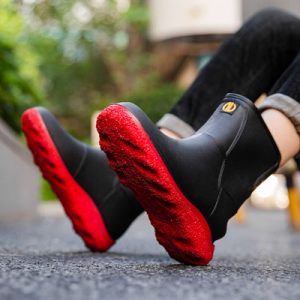 | | |
| --- | --- |
| Disposable raincoat | Rainboot |
| Product Size | 36~45 |
| Product Weight | |
| Material | plastic |
| Color | Transparent,. blue, green, black, red.. custom any color |
| Gender | BOYS, Chlidren, Girls, Men, Women, Universal, Unisex |
| Size | 36~45 |
| Color | Black or customized |
| Logo | Toprise or customized |
| Design | Support custom design |
| Packing | 1pcs per bag, 50pcs per big carton box |
| MOQ | sample 1PC , support customized logo for 50 PCS |
| Payment Terms | Paypal . TT. Trade Assurance |
| Feature | Fashionable and simple, soft and comfortable, suitable for all seasons, not afraid of water |
What material are the rain boots made of
There are many materials for making rain boot covers, such as plastic, polyvinyl chloride, tarpaulin, rubber, PVC, EVA, etc.
1. Plastic disposable rain boot covers are not ventilated. Although convenient, they will cause environmental pollution.
2. Polyvinyl chloride is divided into soft and hard polyvinyl chloride according to the amount of additives. Soft products are flexible and tough, feel sticky, stable, not easy to be corroded by acids and alkalis, and are more resistant to heat. But it is very pungent.
3. Waterproof canvas. Generally, polyester is used as grey cloth material and then wax oil is used to make canvas with waterproof, mildewproof and dustproof functions. It has the characteristics of bright color, light and soft, durable, high strength, tensile strength, sun protection, waterproof, mildew proof, frost resistance, corrosion resistance, etc. Avoid cutting or hitting sharp objects during use.
4. The rubber for shoes is a mixture of various rubbers, generally styrene butadiene rubber, butadiene rubber, natural rubber, etc. Rain shoe covers made of rubber are extremely susceptible to the combined effects of internal and external factors that will cause aging and make them unusable.
5. EVA has good chemical stability, aging resistance and ozone resistance. Airtight cell structure, non-absorbent, moisture-proof, and good water resistance.